THAT LOOK, MOVE, AND SOUND ALIVE!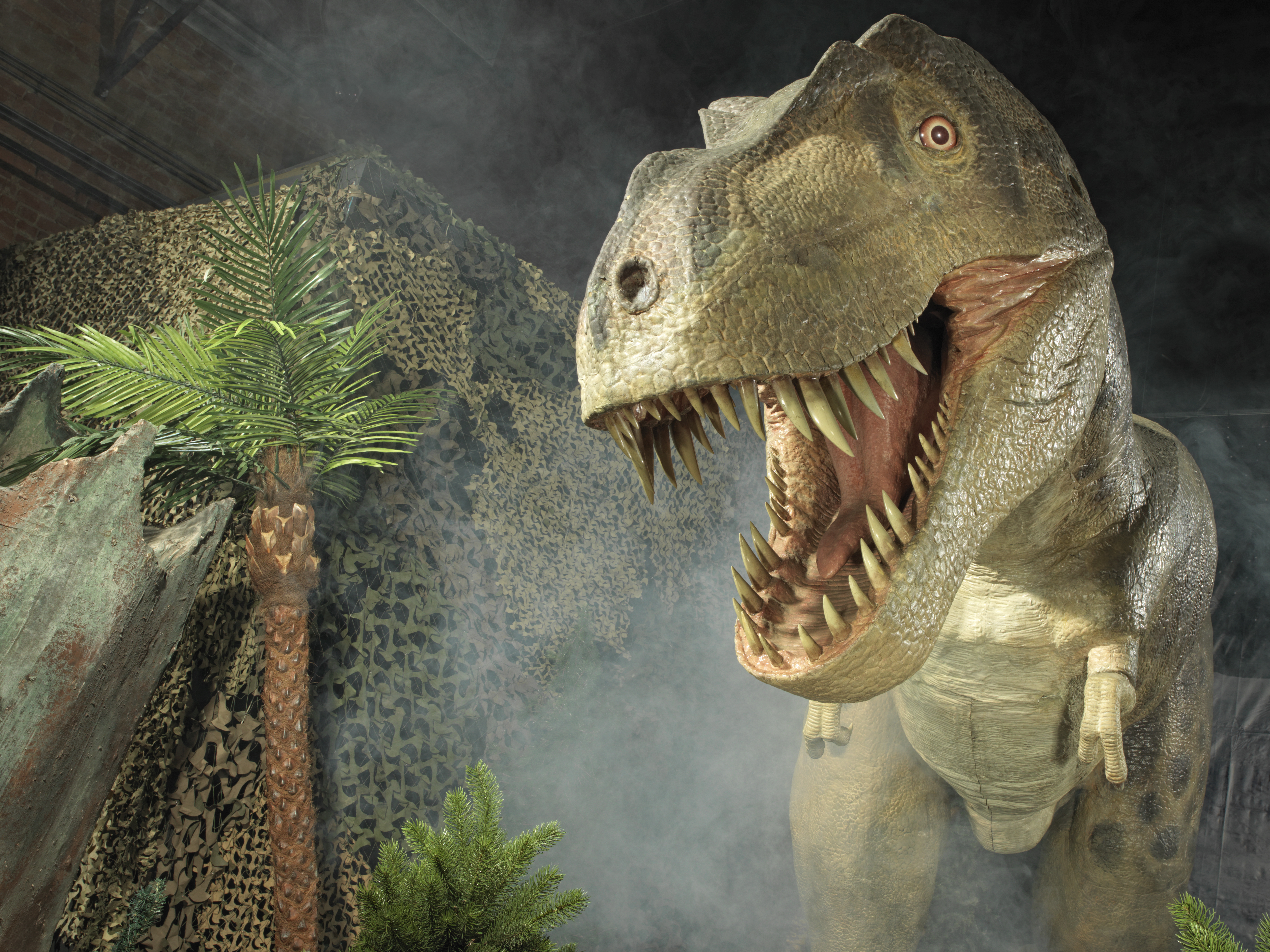 Dinosaurs went extinct 66 million years ago, but we have preserved them – in animatronic form!
Walk through immersive dinosaur displays. Each habitat is realistic, and complete with scenic background images, plants, and ground cover. Witness dinosaur interactions – from parental care and herds, to predation.
Remotely control dinosaurs and engage in interactive stations, such as the dig pit and fossil rubbing. Take a photograph riding a Triceratops or inside the deadly jaws of a T. rex.
Watch dinosaurs come alive!
Call or email us to bring this exciting experience to your audience!
We also have custom-designed exhibits available!